Carpet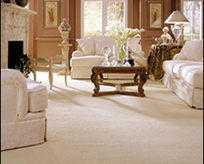 Carpet is an ancient but beautiful idea. Modern carpet traces its roots to ancient times, when cultures passed hand-tying and knotting skills from generation to generation. The Sixteenth Century brought merchant adventurers and explorers home to Europe and with them the awareness and desire for rich textiles and rugs from the East. It wasn't long before the appreciation of textile floor coverings took off, came to America, and became one of the most fundamental and beautiful parts of our modern home interior. Carpet continues to be popular for many reasons.
Primary flooring choice
relatively inexpensive

comfortable underfoot

easier to install and replace

fashion options to meet every style and décor

warmer, softer and quieter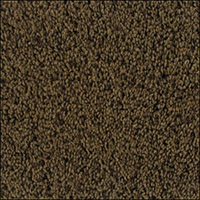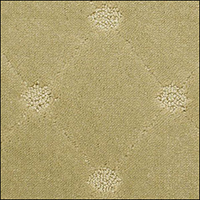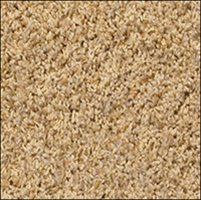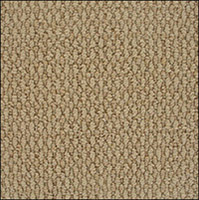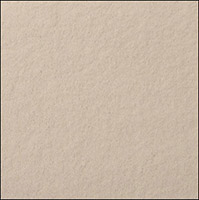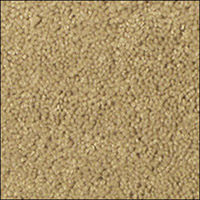 Choosing the ideal carpet style is all about knowing the right combination of aesthetics, performance and budget that meets the needs of your lifestyle.
Six basic styles of carpet

Textured, Saxony or plush, frieze, cable, looped, and cut & loop.

Each style has its own characteristics and performance capabilities.

Carefully consider all of each style's features, qualities and conditions in making your buying decision.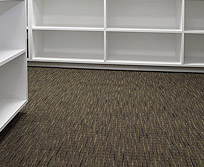 Textured:
textured carpet if you want casual

very popular cut pile carpet

alternating twists of yarn

two-tone appearance.

hides footprints and vacuum marks

great for all areas in the home, especially for active families

available in a broad range of prices.
Saxony
formal, traditional and elegant look

smooth, soft, velvet plush look

luxurious feel

yarn has uniform twist and finish

good for master bedrooms, dining room or a formal living room
not a good choice for high traffic areas or active kids

shows footprints and vacuum marks.
Frieze
cut pile style with a high twist level

each strand of yarn is twisted so tightly that it curls over at the end

for active areas

has a textured surface with a knobby appearance

durable and wears well

performers well in high-traffic areas

can go anywhere in your home

hides footprints

available in various pile heights for different looks.
Cable
constructed of thicker, typically longer yarn

very comfortable underfoot

beautiful in a bedroom or living room

better suited for rooms without a lot of activity

can matte and crush with heavy foot traffic

not recommended for stairs, hallways.
Looped
referred to as a Berber

big bulky yarns produced in a level loop or multi-level loop

made out of olefin fiber

some made with nylon, or a blend of various fibers

very durable because of not cutting the yarn tips

you can see each individual loop

ideal for casual, active family rooms

come in solid colors, Berber fleck, patterns with varying levels of loops

hides traffic patterns well

may make seams more apparent

backing is more visible on stairs.
Cut & Loop
combination of cut and looped yarns that crate pattern effects by the variation in surface textures

also referred to as patterned carpet

low profile and thus perform well

sometimes seams are visible

very fashionable

used in casual and traditional rooms

available in many patterns like fun geometrics and formal botanicals

distinctive carved appearance and multiple colors

hides stains

stands up to traffic.
New Carpeting can be elaborate and elegant, cool and contemporary or tasteful and traditional. It's one of America's most popular floor covering choices, enhances virtually any room and it can add value to your residence. Keeping that feeling, and your carpet in beautiful condition, is a challenge if you don't know the proper steps of maintenance. And that's why we created this section. We want you to know that, with the care guidelines below, your new carpet can stay attractive for many years, and many bare-foot crossings, to come.
Place walk-off mats wherever there are entrances to your home.

Buy a quality vacuum and use it regularly.

Use a machine with a good beater bar and maximum suction.

If your vacuum uses bags, be sure to change them frequently

Carpet cushion plays an important role in preserving the look and feel of your carpet.

Don't vacuum over loose yarn or try to pull out the snag.

Rearrange your furniture periodically.

Treat stains as soon as possible.

Cleaning by a reputable, a professional cleaner is suggested approximately once a year to protect your investment.

Read the care and maintenance literature provided by the manufacturer because different fibers, styles and finishes can each have their own unique guidelines.