A durable floor that is perfect for any room, Cork is a comfortable and luxurious option to bring appeal to your home. There is a great selection of Cork available for you from End Of The Roll. This is an excellent product of choice for those that care about the environment as Cork is obtained mostly from southern Europe where they harvest the bark of oak trees every nine years without causing any damage to the surroundings. Primary cork is made for wine. The balance is put to good use for flooring instead of being wasted.
As an extremely resilient product, Cork may stop items from breaking when dropped, act as a fantastic natural sound barrier, and would act as a great sound barrier for condominiums, and on upper floors when it is important to reduce the sound for the lower levels of the building. Additional benefits are that Cork is insect resistant and also anti-microbial.
Once thought to be a 'fad' product, Cork has maintained its market share over the past several years. Flooring Suppliers that never considered selling Cork in the past have changed their mind as it remains a popular choice in modern homes.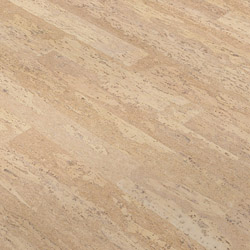 Cork flooring offers many benefits to you and your home including:
Install in/on all grade levels, even below grade

Easy to repair and replace

Superior stain resistance

Outstanding noise barrier

Environmentally sensitive
Express your decorating taste by choosing Cork for your home. It will demonstrate to your friends and family your modern flair and that you make great 'green' choices.