Hardwood Flooring – Leesburg VA
If you are looking for a professional hardwood flooring service that can offer expert installation and guarantee quality products then we are the brand to choose. We are a professional floor sales and installation company with competent experience and proficient knowledge in all aspects of flooring installation.
Select Floors & Rugs specializes in hardwood flooring services and offers the most professional flooring sales and installation at the most affordable rates in the area. We bring the best flooring services at fair pricing. Our company is the most competent hardwood flooring company due to its excellence and premium focus on the services, offering explicit quality.
Why Hardwood Flooring?
Hardwood Flooring is the traditional hallmark for taste style and performance. Natural beauty, lasting durability and easy clean up make hardwood the perfect combination of strength and style for homes with children and pets.
Select Floors & Rugs offers incredible deals on wood floors. Our residential and commercial clients love the unrivaled aesthetics of solid hardwood flooring and its superior longevity. Clients looking for the ultimate strength choose engineered wood for its durability and ability to withstand harsh climates.
At Select Floors & Rugs you can count on professional installation for your beautiful hardwood flooring. Our trained and experienced installers know how to place the flooring properly so that the boards adhere securely. When planks shift or move, they are subject to cracking and splitting. Our expert installation prevents this problem.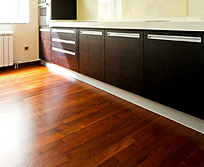 Benefit from Our Superior Hardwood Installation Services
We are here to bring you the quality flooring installation that you deserve. We offer professional services and skillful installation for the utmost quality and customer satisfaction. Our dynamic services offer many competent benefits to our customers including:
Budget friendly pricing
Professionally trained staff
Customer friendly workability
Skillful inspection and installation
Versatile design options
Quality, durable, and long-lasting materials
Customer satisfaction
Free quotes and estimates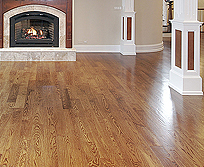 Hardwood Brands Carried 

Armstrong
Bruce
Carolina LifeStyle
Chesapeake

Mohawk
Mullican
Palmetto Road
Hardwood Styles
The number of hardwood choices, patterns, colors, textures and price points can intimidate even the most experienced shopper. Knowing the basic styles can provide you with a firm foundation upon which to begin your hardwood-shopping journey. Choosing your ideal hardwood style is all about knowing the right combination of aesthetics, performance and budget that meets the needs of your lifestyle. Select Floors & Rugs expertly installs a variety of flooring designs including: medallions, running on the diagonal, or creating borders.
Hardwood Types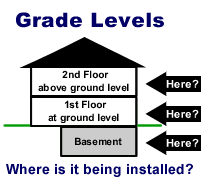 We will discuss the different types of hardwood flooring to assist you in making the best choice for your needs. With the many different types and wood species available, we are confident we will find the best solution to your personal style and needs.
Pre-Finished
Unfinished
Solid Wood Floors
Engineered Wood Floors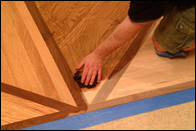 Hardwood Maintenance
One of the main benefits of hardwood flooring is that they are low maintenance floors that require only a little more maintenance than sweeping on a regular basis to remove dirt. Cleaners are only needed when cleaning spills, removing scuff marks or major cleanings like spring cleaning.
Place walk off mats at every door that are regularly maintained.
You can and should vacuum your floors daily.
Use the correct floor cleaner.
Don't assume that any household cleaner should be safe for your hardwood floors.
Cleaners should be applied with a terry cloth head mop.
Less is more. Use only a small amount of cleaner.
Only use wax on floors with a wax finish.
Wipe up spills immediately.
For stubborn stains like chewing gum or candle wax try using a credit card.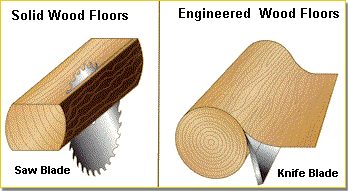 We sincerely look forward to working with you for all your flooring needs. Contact us today for your free estimate.